Welcome To Our New Website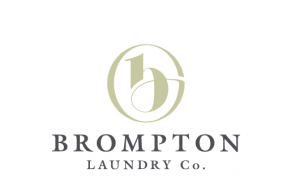 Brompton Laundry is implementing the next stage of its new marketing strategy with the launch of its new website to run alongside an improved social media presence.
Web developer Codeias from Lancashire worked with branding specialist Rebus Design from Ripon and most recently EKH Marketing from Richmond in North Yorkshire to come up with the design and content for the site.
"It's a crisp and clean design, mirroring the service that Brompton Laundry provides for its clients, explains Emily Hignett, owner of EKH Marketing. "It is extremely user friendly explaining the company history, the service on offer, its eco-friendly ethos and contact details all in easy-to-access drop-down menus. Codeias and Rebus Design were a joy to work with on this project."
Emily will be working with Fiona to improve the site further with new images and a fully interactive portal for customers.
Brompton Laundry director Fiona Howie said: "We really love the new website, and hope it provides a great advertisement for our business but also validation for those that currently use or hear about us'
"I'd like to say a huge thank you to Rebus Design, Codeias Ltd and Emily for their hard work and cooperation from design through to launch. We are delighted with what they have delivered and they have been very patient!"